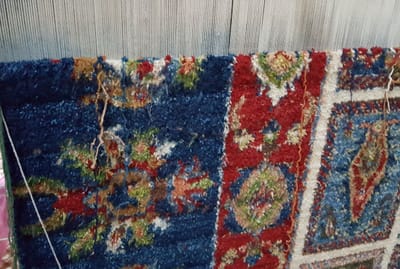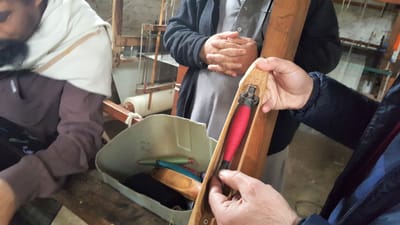 Elegantly hand-made Items include; oriental rugs and carpets, Hand-loomed Pashminas, Real Gemstones Jewellery and Hand Crafted & Embroidered Handbags

Our Rugs
We are specialising in selling the finest hand-made oriental rugs. We have selected ranges in the country as all our rugs are hand-picked and are amongst the few retailers who provide the best selected handmade oriental rugs in the U.K. We are based in Bristol.

Our Rug Selection
We are passionate about every one of our rugs and travel extensively to find the best examples, such as our Afghan Chubi or Beljik Turko rugs, which we carefully select from established weavers who use vegetable-dyed hand-spun wool or the finest silk. We also make a point of meeting the weavers and their families, ensuring that we remain closely connected to them and that the quality is always second to none.

Our Pashminas
We offer our customers 100% hand-loomed pashminas from different countries, such as, Nepal, Pakistan, and Azerbaijan. We have a range of different quality and colours pashminas to suit your style and budget, either if it is pure Cashmere, Extra Soft Cotton or pure Silk. We also have a variety of hand embroidered Pashminas.

Our Gemstones Jewellery
All our Gemstones Jewellery are 100% hand crafted from natural semi Gemstones. Most of our Gemstones Jewellery is sourced from Afghanistan, Pakistan, Nepal and Central Asian Countries.

Our Handbags
Our Handbags are handmade and embroidered. We offer four different sizes of handbags to our customers.

Our Tapestry
We have a range of Tapestry in sizes, quality and shapes. If you are looking for wall décor in vivid colours that enhances the look and brings liveliness to your home, then you are at the right place to look for one! All our tapestry is handmade with various thread types used while most of the based used is cotton. We source most of our tapestry from Chitral (northern areas of Pakistan) and Thar (southern desert area of Pakistan. Our tapestry items have multi-purpose use, door hanging to table runner, we proud ourselves to be the only provider in the South West of England.

Personal Experience Sharing
We offer our customers an unusually high level of personal and very friendly service, and it's always a pleasure finding just the right product such as Rug to enhance their homes. We willingly share our extensive knowledge and expertise, and can provide a wealth of information and advice on all our products, whether Persian rugs, runners or Pashminas - including the origins of the product, colour schemes, designs and how to look after them. We try to cater for all tastes and budgets.

Fair Traded
Above all we strongly believe in Fair Trade. All our products are sourced directly from Weaver/crafts people with high ethical standards.
--------------------------------------------------------------------------------------------------------------------------------------------------------------------------------------------------

Explore the wide range of our traditional yet modern design Handmade products on our website and purchase with confidence.